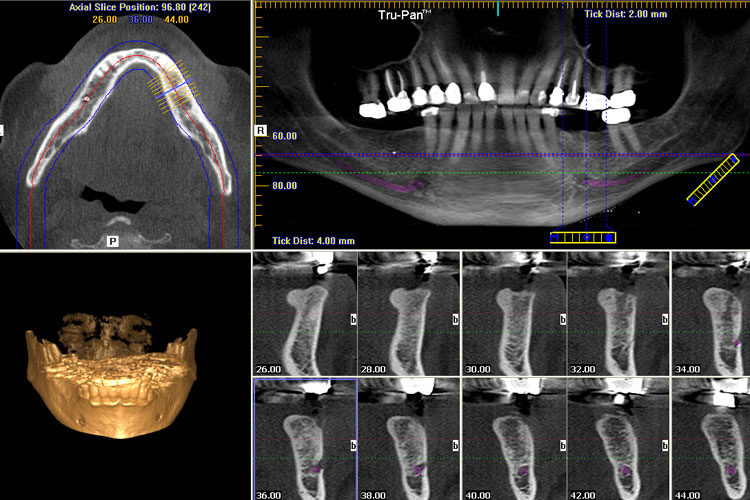 To learn more about cone beam 3D imaging and how it helps us provide you with exceptional care, we invite you to contact us today.
A

t our office, we are committed to utilizing advanced dental technology to always provide you with the highest level of dental care. We are proud to utilize cone beam 3D imaging technology at our practice. Cone beam 3D technology is an imaging system that provides our dentist and team with a three-dimensional image reconstruction of your teeth, mouth, jaw, neck, ears, nose and throat. We may use dental cone beam 3D imaging to:



✔

Plan dental implant placement


✔

Evaluate the jaws and face


✔

View the head and neck as a comprehensive whole


✔

Diagnose tooth decay (cavities) and other dental problems


✔

Detect endodontic problems and plan root canal therapy


✔

Analyze dental and facial trauma


✔

Plan and evaluate the progress of orthodontic treatment


✔

Visualize abnormal teeth
Cone beam 3D imaging is effective for diagnosing and evaluating dental conditions, as well as planning treatments. One of the advantages of 3D cone beam technology is that it provides our dentist and team with a view of your mouth and supporting structures that is more comprehensive than that provided by digital X-rays.
D

igital X-rays are one of the advanced diagnostic tools we use to provide you with the best possible care. Digital radiography has changed the way we take dental X-rays by making the process faster, more comfortable and more convenient than ever before. Digital X-rays use a digital sensor to take images of your teeth, unlike traditional X-rays that use film. Digital X-rays use significantly less radiation than conventional film X-rays and require the use of no chemicals for developing the images. Our dentist can then instantly view the high-quality images on monitors right in the treatment room to provide you with efficient, accurate diagnoses and care. Our team is able to use digital radiography to identify and diagnose several types of dental problems, such as:



✔

Decay in between teeth


✔

Developmental abnormalities


✔

Improper tooth root positioning


✔

Cysts and abscesses


✔

Fractures in existing fillings


✔

Tumors


✔

Infection in the tooth nerves


✔

Bone loss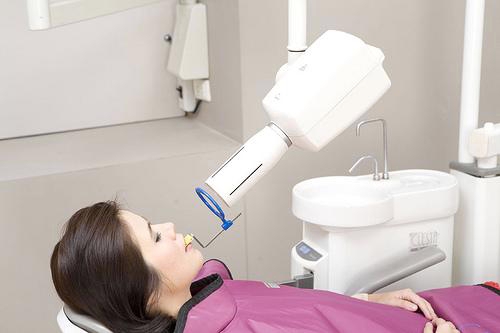 Digital dental X-rays are used to plan many kinds of dental treatment, such as oral surgery procedures, root canal treatment, dental implants, orthodontics and more. To learn more about digital radiography and how we use X-rays at our office, we welcome you to call or visit us soon.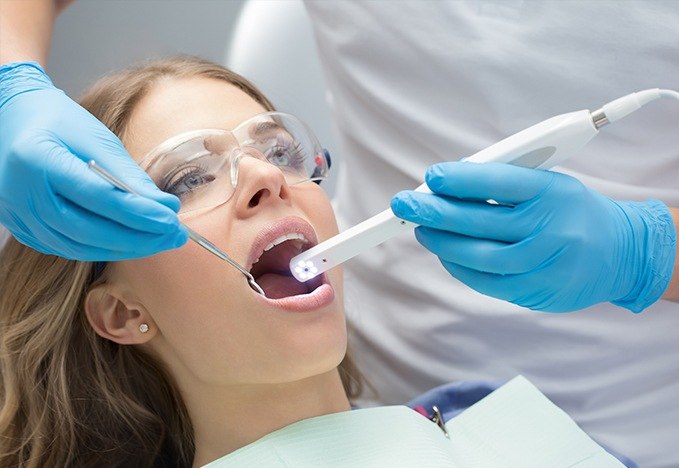 To learn more about the uses and benefits of intraoral cameras, we invite you to call or visit our dentist and team soon.
A

n intraoral camera is a tool we use to get a closer look at different parts of your smile. The intraoral camera is a small, pen-shaped device that we can use to take high-quality color photos of your teeth and gums, as well as other areas of your mouth as needed. Because the intraoral camera is so small and easily maneuverable, we can use it to see angles in your mouth that we cannot easily view with the unaided eye. We may utilize the intraoral camera to better evaluate your oral health and diagnose dental problems like tooth decay and periodontal disease, as well as tooth damage like a cracked or chipped tooth. The intraoral camera is also useful in following up after a treatment has been completed.

In addition to helping our team get a better view of your smile, the images taken with the intraoral camera allow you, our patient, to gain a better understanding of your oral health and dental treatments. We can also send these photos to other dentists and specialists and can submit them to dental insurance companies as needed.
L

aser dentistry involves the use of lasers to complete dental treatments more comfortably, quickly and effectively. At our dental practice, we are dedicated to always providing you with the best possible dental care. Our dentist and team continuously update their education and our office to provide you with a more pleasant and efficient dental visit. We are proud to offer laser dental treatment to ensure that your dental experience is comfortable and positive.

Lasers can be used for a number of dental treatments. During your visit, our dentist may recommend laser dentistry to:
✔

Treat periodontal disease by removing bacteria and infected tissue


✔

Cure (harden) a dental filling


✔

Remove the decayed or damaged portion of a tooth


✔

Treat cold sores and canker sores


✔

Speed up teeth whitening


✔

Recontour the gumline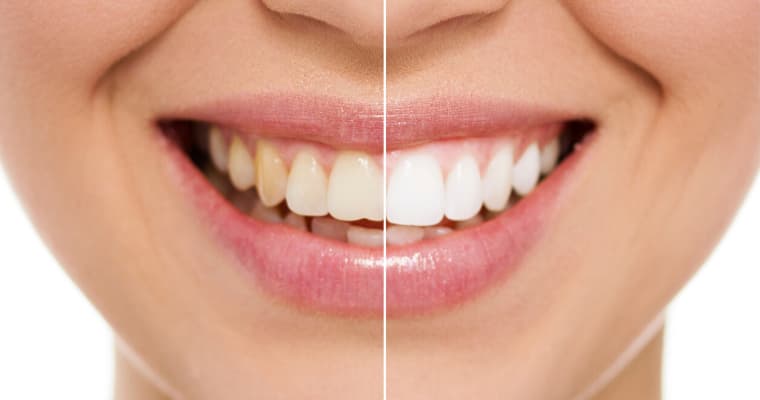 There are many benefits of laser dentistry. Many treatments completed with a dental laser are very comfortable and may not require the use of anesthetic. Dental lasers also shorten treatment time and healing time and decrease the risk of infection following treatment. In addition, lasers minimize bleeding both during and after treatment, and because they are very precise, we are able to treat the targeted area without affecting nearby healthy tissues.
To learn more about the advantages of laser dentistry, we invite you to call or visit us today.